"We are holding beliefs about cancer that are harming and killing us. There are healing truths about cancer, which have been revealed many times throughout history; they have all been denied, ridiculed, and suppressed. Now we have irrefutable proof. Others have realized these healing truths and used the information to cure themselves safely and permanently. Embracing these healing truths will help us immensely and reduce tremendous suffering for millions of people on our planet."
Lisa's Bio
Lisa Robbins is a Registered Holistic Nutritionist with a BSc in Holistic Nutrition. She has an Adult Teaching and Training Certificate and developed and taught a natural health course for Fleming College. She is a devoted author and researcher: "My passion for writing about natural healing was born the moment I watched my mother pass after years of debilitating cancer treatments. It was the saddest time of my life  (only a tinch sadder than watching the same thing happen to my Dad when I was eight months pregnant with my first child) and it was also a major turning point. I decided I would never, ever again, watch my friends and family members be tortured by cancer and treatments, and not know what to do instead."
Lisa shares a free report on cleansing with nine different cleanses, Cleanse Your Body, as well as lots of delicious healing recipes, quick tips and expert nutrition advice and warnings at www.TheGoodWitch.ca.
Lisa founded and manages IncredibleHealingJournals.com, a collaborative healing community where awesome healing stories from all over the world are always streaming through the front page. You'll find amazing, inspirational and very informative stories of how people heal, what they eat, what therapies they choose. They share details on everything from their personal struggles, support from practitioners, family members and friends, how they heal emotionally as well as physically and most importantly, they share wisdom and inspiration about healing from breast cancer, type 1 diabetes, epilepsy, ovarian cancer, lymphoma, heart disease, trauma, colon cancer, tumors and many, many different types of illness.
Lisa's Personality Profile – Just For Fun! 🙂
Born in 1960, in Toronto, Canada, where she lived out the first 25 years of her life.
Of Irish, British and Scandinavian heritage, she loves everything Celtic.
As a kid, wore purple, bell-bottom, hiphuggers and white pleather go-go boots.
Raised a snapping turtle from an egg when she was 12 years old.
Grew up in the 1970s raiding apple orchards and riding horses.
Believes we are all related, and that we all want the same things for our future.
Geek Alert: loves computers, web design, photography and videography.
Her love of writing started with poems when she was a child.
Celebrated her 18th birthday in an Irish castle, while living in Galway, Ireland.
Spent 10 years experimenting, researching and writing The Cancer Journal ~ Heal Yourself!
Is working on many projects simultaneously and has several upcoming releases.
Co-authored a book with Janet Beckers, titled The Power of 100, with the chapter, Gorilla Glue Dreams.
Her astrological sign is Cancer, something she is not afraid of anymore.
Books and Reports by Lisa Gail Robbins
The Cancer Journal ~ Heal Yourself!, How To Cure Cancer Series — Extensive Resource and How-To book available in Print, Kindle and PDF versions
Cancer Cure and Survivor Stories, How To Cure Cancer Series — Our first collaborative book from the interviews at Incredible Healing Journals.
'Cleanse Your Body!' — Free Report — 9 simple cleanses
Author Photos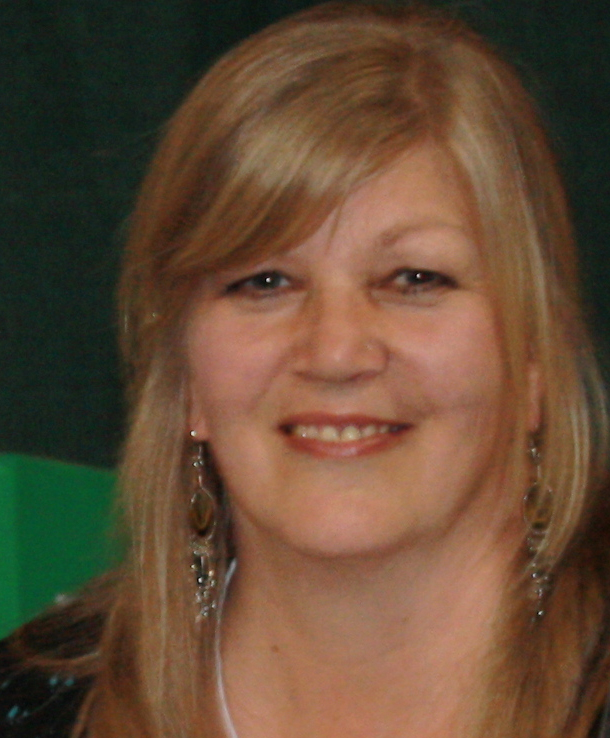 Lisa Gail Robbins, BScHN, RHN, CTT
Book Photos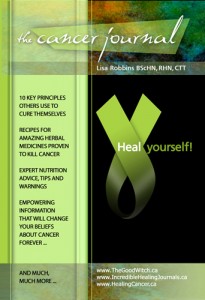 The Cancer Journal ~ Heal Yourself, 205 x 300
The Cancer Journal ~ Heal Yourself, 342 x 500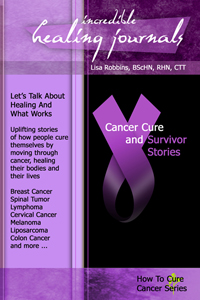 Cancer Cure and Survivor Stories, 200 x 300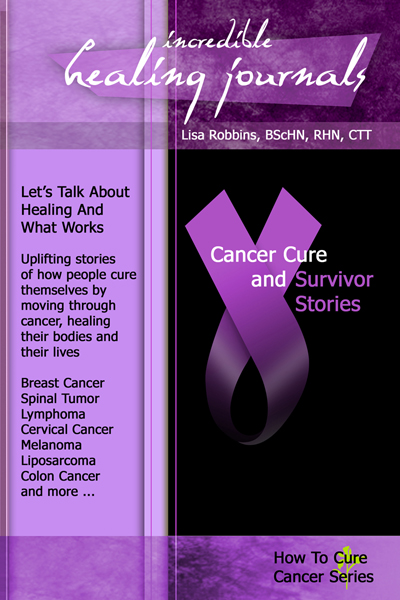 Cancer Cure and Survivor Stories, 400 x 600