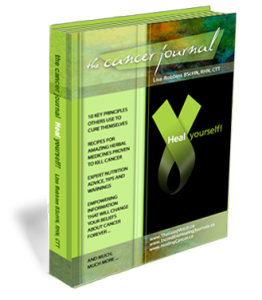 ON THIS PAGE: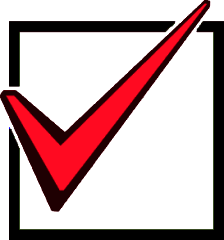 Read What Others Say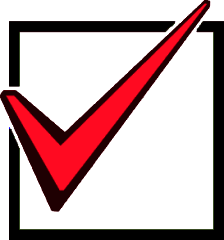 Get Your Copy Today
*****     "Loved this book"

Amazon Customer Verified Purchase
PDF INSTANT DOWNLOAD – ONLY $9.99
To view your cart on any page on this website, just click the 'View Cart' button in the top right corner, within the sidebar, of every page on this website.
Begin reading instantly ~ Click on the book or Add To Cart button to order a PDF Download Version of The Cancer Journal ~ Heal Yourself! now.
KINDLE VERSION – ONLY $9.99
PAY NO SHIPPING COSTS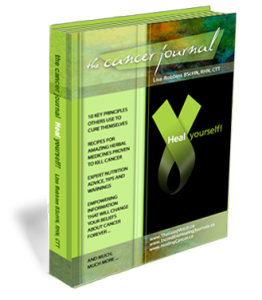 Click on the book to your left, or book title here for a complete description of The Cancer Journal ~ Heal Yourself! at Amazon's Kindle Store.
COLOUR PRINTED VERSION – $57.00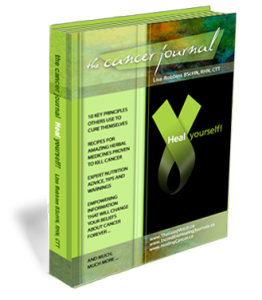 Click on the book for a complete description at Amazon's Print On Demand Division, CreateSpace.  
*****    Exactly as promised.
Naomi B. Sinnreich
A Special Note If You Or Someone You Love Is Affected By Cancer:
Do You Want To Dramatically Improve Your Ability to Heal Yourself?
Are You Tired Of Being Led Down A Path Of Fear Without Any Mention Of WHAT YOU CAN DO TO HEAL YOURSELF?
The Truth About Cancer Should Be Your First Line Of Defense.
The people who have been successful at healing cancer themselves use key healing principles to cleanse, nourish and rebuild. If you truly want to heal yourself, these principles are what you need to master. Knowing these essential principles to healing can:
Direct your focus toward healing 
Infuse you with knowledge so you can immediately apply what you've learned to help your body heal
Hello. I'm Lisa Robbins and I've been conducting research about healing cancer and nutrition for cancer for many years. With a long family history of cancer, my mother and father dying much too early after years of cancer treatments and losing many friends to cancer, I couldn't shake the dreaded fear of losing someone else close to me or being diagnosed myself and not knowing what to do. The fear of cancer was gripping me tightly in its clutches.
Even so, I had heard of others who had cured cancer themselves and at first they sounded like one-off miracles but as I began to dig deeper and deeper to find the real answers about how others were successful at curing cancer and the stories of natural cancer cures, the false beliefs we have been living under were growing larger and larger with every passing minute.
"What a wonderful book. I wish that I had been able to access a copy of it a few years ago … it is very well written and explains so much for people who need information about cancer, and for people who know someone that has been diagnosed with cancer. I would strongly recommend this book as it is a valuable resource of information about cancer."
Pebbles Baverstock
People who are successful at curing themselves use key principles of healing …
They will never feel that devastating loss of control again, because they will always have the know-ledge to keep cancer out of their body and remain happy and healthy. They never have to rely on other people to keep them healthy because they know how to cleanse, nourish and heal their own bodies and keep cancer from recurring.
What can the 10 Key Principles of Healing do for you?
Step up your immune system, increasing the number and activity of voracious cancer fighting immune cells;
Increase your immume system's production of Glutathione by providing the exact raw materials it needs to provide protection from all types of invaders, including cancer;
Help your body to cleanse waste, toxins, excess fats and cholesterol from your fluids, organs and systems;
Nourish and protect your cells with the right types of fats and other key nutrients, improving cell wall integrity so they are able to excrete waste properly and escort nutrients in;
Provide your body with cancer killing phytochemicals and antioxidants

Oxygenate and alkalize your tissues and fluids, carrying out excess acids, so you feel incredible and your body functions at optimal capacity
Help you to feel healthy and vibrant
Most importantly, they can make it more difficult for cancer to live in your body and much easier for you to thrive
"I'm reading The Cancer Journal Heal Yourself! It is sooo true and sooo wonderful. A must read for everyone. I just wish all the oncologists and doctors in the world were forced to read it!"
Kristen Totten Barry, www.healthycancerchick.com
These principles are universal healing principles, meaning they can help your body heal itself as they have helped so many others.
It's hard to get trusted advice when it comes to healing cancer. There is a mountain of information and much of it is written with a bias of selling a particular product or treatment. Many of these treatments are focused on 'fixing' the problem, however these bandaid solutions do nothing for our long term health and in fact, many treatments carry a lifetime of negative effects, even supplements used improperly or in unbalanced amounts can be damaging, even life threatening.
Real healing comes when you apply the right knowledge and help your body get well.
What really makes the 10 Key Healing Principles invaluable is their ability to completely change the environment in your body. You no doubt already know that the way to heal your body is to help it. That's exactly what the 10 Key Healing Principles do; they help your body heal.
"Hi Lisa, read your book yesterday and was amazed with the information. Will buy a copy for everyone in my family. Like you, both my parents died of cancer, my Father had it twice in fact. Anyway, wanted you to know that I am blown away with what you have achieved and you should be proud, I know your parents would be."
Lynn Hill, President MultiLink Business Management Solutions
Why Should YOU Care About Healing Cancer Naturally?
For years we have been told there is no cure for cancer and we are still looking for a cure. I don't have to tell YOU that. You have seen the advertisements and no doubt have given money many, many times in one way or another to help 'find the cure'.
The truth is we have already found a cure for cancer.
You will love, that knowing the keys to keeping yourself healthy, will keep you safe for the rest of your life. The truth and the right information is the only way you will be able to cast aside your fears of cancer and heal.
And I'm sure that once you know the keys to cleansing, nourishing and healing your body, you will be teaching those same skills to your loved ones without hesitation.
"Lisa Robbins has been a God send to our family. When we found out my Dad had prostate cancer I immediately asked around for someone who knew about how to possibly help this disease through non-traditional methods. Lisa helped explain everything in depth with wonderful knowledge, and professionalism. My Dad has seen a decrease in his PSA tests results. It has changed the color of his face has helped him feel healthier and he has been able to maintain his weight to where he feels comfortable.
If Lisa had not come along through a referral, we may have opted for other methods which would not have worked out as well for my dad who has never had to go to a Doctor in over 40 years! Her patience and care when explaining things to my parents gained their respect and my own, and her information has been a vital part of his care. I would and do highly recommend her to everyone who wants to explore the alternatives out there that work."
Darcelle Runciman
So Where Do You Find The Right Information?
I know you are busy. You don't have the time to take the long path I took to learn how to heal yourself. You have no desire to spend countless hours scouring over journal articles, books and papers, searching the internet, educating yourself about nutrition and cancer, trying to find the golden nuggets of information. The good news is you don't have to. That's why I wrote books, The Cancer Journal ~ Heal Yourself!, the Cancer Cure and Survivor Stories and recorded interviews with people who have already healed cancer themselves and practitioners who help others heal ~ to guide you through the process of healing, from where you are now ~ to becoming healthy and happy like you are meant to be.
"I have read about many types of alternative and integrative treatments for cancer. I have read your book and absolutely love it. It is one of my favorites so far."
Iliana Dedona
It's short, comprehensive and very straight forward.
I made it that way because it is so important for us to own the tools to heal ourselves.
The Cancer Journal ~ Heal Yourself! is my way of helping you to remain independent and never be forced to rely on someone else, waiting for them to provide the information you need.
You can see exactly what steps to take from the moment you realize you need the tools to heal yourself naturally, through the 10 Key Principles of Healing and the final chapter, where you know and believe you now have the tools to heal yourself. I have taken all the mystery out of it. You will:
Learn what the true cure for cancer really is 
Hear exactly what others do to heal cancer themselves 
Learn how to use herbs that fight cancer in your own kitchen 
Know and Understand The 10 Key Principles of Healing 
Learn how to jump start your healing process 
Discover simple and delicious ways to increase your cancer fighting ability
Learn how to quickly and effectively rebalance your pH 
Know how to maximize your cancer fighting ability without spending thousands of dollars on supplements and treatments that might not work 
Learn the amazing properties of common cancer fighting herbs, how to locate them, grow them, harvest them and use them 
Understand the 'new revelations' about cancer 
People who have been successful at healing cancer themselves will tell you that learning how to heal yourself takes very little time, once you have the right information. You must do the work though, there is no getting around that. It is your responsibility alone to take action and do everything you can to heal your body.
No one else is going to put the same passion and care into healing your body as you. Learning the 10 Key Principles of Healing is hands down the fastest and best way to know what to do to help your body heal.
"Invaluable Resource!
In New Mexico recently, a man was diagnosed with liver cancer, and went to his local indigenous healer for a second opinion. Not surprisingly, the Curandera took one look at him and said that he did not have cancer at all, but tumors on his liver. She gave him the appropriate herbs, and within three months he had completely healed.
This story illustrates the miracle of plant-based remedies and the personal power we all have to reclaim the power to heal ourselves with natural, non-invasive methods. "The Cancer Journal: Heal Yourself!" is an excellent guide to the causes, politics and treatments (both allopathic and natural) of cancer, and charts a course through a holistic approach to empowerment and healing. After witnessing the tragic deaths of both her parents to cancer, Lisa Robbins has made it her life's work to uncover the facts on cancer treatment and offers her conclusions and suggestions passionately in an illustrated, comprehensive and up-to-date format. She says that there is no "one cure" for cancer, and wisely states that "to heal yourself from anything, including cancer, just believe in your body's ability to heal itself; then give it the peace, love, food, herbs, water, air, sunshine, rest and joy it needs to do so!"
Lisa describes the true stories of people who elect to try holistic treatments in their healing journey, and their successful recoveries give us much-needed inspiration and optimism. Included is an invaluable guide to healing herbs, the recipe for the herbal combination "Bitter Tonic Tea" with its powerful anti-cancer and anti-fungal properties, and the 10 Key Principles of Healing. Lisa's enlightening book is a blessing in both reclaiming the truth about the cancer epidemic and giving us hope for alternative and powerful healing methods. As Lisa says, "becoming educated about cancer and the politics surrounding it has been the best thing I could ever have done to protect myself and my family." With valuable information not found elsewhere, and appendices to herbs and their properties, essential recipes and essential resources – Highly Recommended."
Pegi Eyers
PDF INSTANT DOWNLOAD – ONLY $9.99
PAY NO TAX (for a limited time) AND NO SHIPPING COSTS
To view your cart on any page on this website, just click the 'View Cart' button in the top right corner, within the sidebar, of every page on this website.
Begin reading instantly ~ Click on the book or Add To Cart button to order a PDF Download Version of The Cancer Journal ~ Heal Yourself! now.
KINDLE VERSION – ONLY $9.99
PAY NO SHIPPING COSTS
Click on the book to your left, or on the kindle button here for a complete description of The Cancer Journal ~ Heal Yourself! at Amazon's Kindle Store.
PRINTED VERSION – $57.00
Click on the book for a complete description at Amazon's Print On Demand Division, CreateSpace.  
TURN YOUR COMPUTER INTO A KINDLE WITH THE FREE KINDLE APPLICATION FROM AMAZON
Don't have a Kindle? Get one free for your computer! Access all the books in the Kindle Store by downloading the Kindle for PC or Kindle for Mac application directly from Amazon. It's super easy and takes only seconds!
Download your free app here: