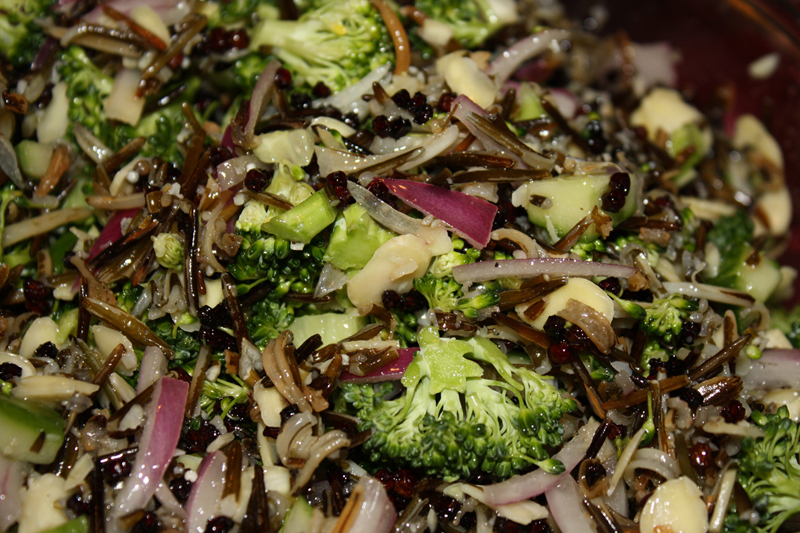 [1]This salad is crunchy, delicious and very simple to make. The ingredients are kept raw which adds a tremendous amount of nutrition! 
Soak two cups of Wild Rice in water for 6 to 8 hours or overnight. Rinse and drain.
Chop in one cup of fresh broccoli, 1/2 red onion slivered, 1/2 cup slivered almonds or other raw nuts or seeds, and 1/2 cup dried cranberries or elderberries.
Toss with homemade vinaigrette: 
Stir together 1/3 cup white wine vinegar and 1/2 to 2/3 cup cold pressed unrefined olive oil, or use sunflower oil for a lighter flavour. Add a tablespoon or two or hemp or flax oil for immune boosting and healing essential fats. Add one heaping spoonful each of Dijon mustard and unpasteurized honey.
Use as much dressing as you need and store remainder in the refrigerator.
Tip: If you like your rice softer, just soak longer.