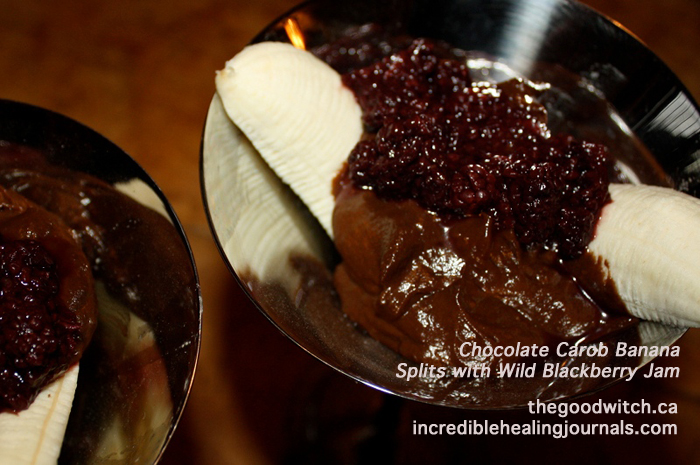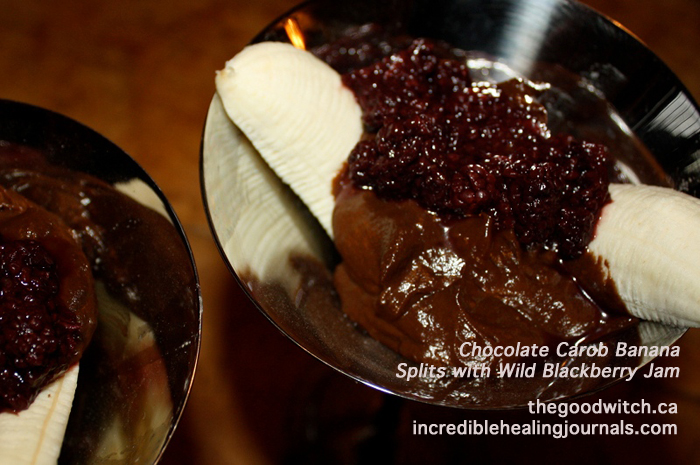 [1]
This is a great recipe for dessert and a simple way to add healing fats from avocado and mineral rich cocoa and carob to your diet. Slice bananas into bowl, add two or three spoonfuls of chilled chocolate pudding and top with fresh or frozen berries or low sugar berry jam. Serve immediately.
Recipes below!!
Avocado Chocolate Pudding with Carob
There are many recipes for this pudding. It's decadent, delicious and rich in essential nutrients. Here's our kid tested variation: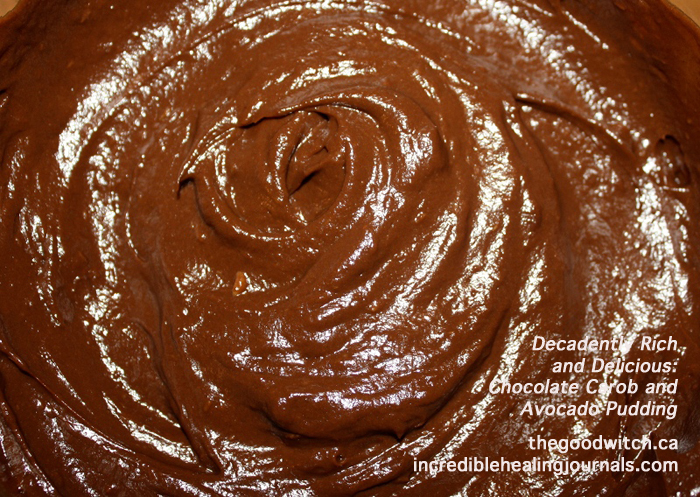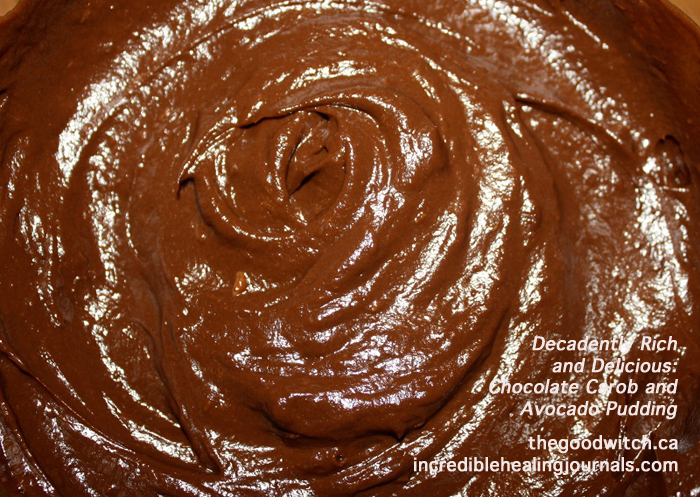 [2]
4 avocados
unpasteurized honey to taste
cocoa powder to taste
carob powder to taste (optional)
cold pressed unrefined olive oil
Squeeze the flesh from four avocados into the bowl of a food processor.
Add a few tablespoons of cocoa powder and one or two tablespoons of carob. Start with two tablespoons of cocoa and one tablespoon of carob powder. Add more cocoa and carob a bit at a time. Be careful not to add too much. Add honey to taste.
Blend on high until smooth and creamy. Taste and add more cocoa and honey as needed.
If you're following a 'sugar-free' diet, use stevia powder instead of honey.
When you've got the taste you like, add about one tablespoon of olive oil and blend on high for a few seconds more.
Chill. Spoon into bowls and serve.